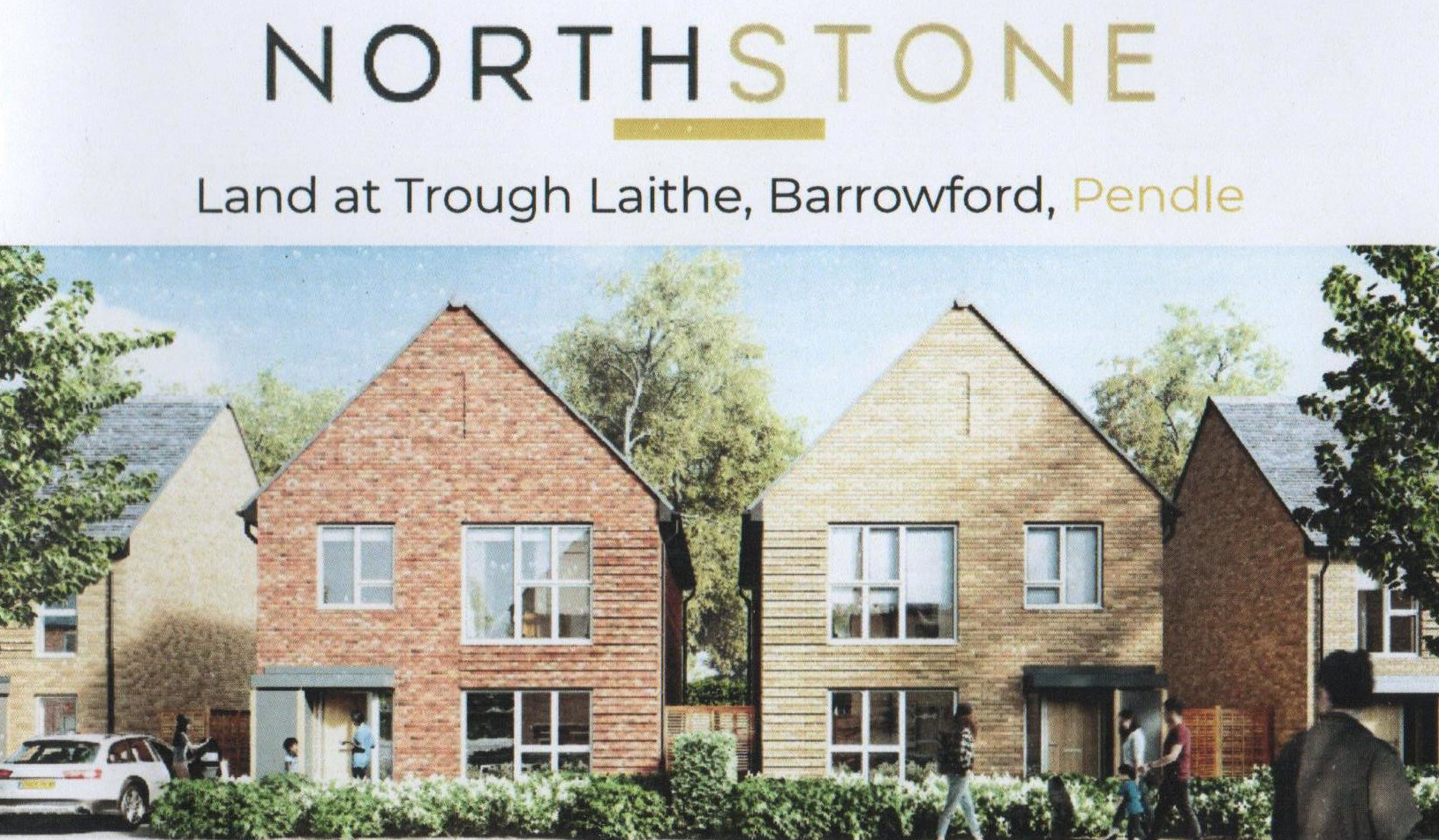 Today is the start of a consultation period that ends on Sunday, 1st December 2019 about the plans being put forward by Northstone (a subsidiary of Peel) to develop around 250 homes on the land at the bottom pof Trough Laithe.
So far information is sparse, but what we have can be found in the attachments to this article: a letter to our clerk and the leaflet that has been posted through the door of lost of households in the area.
You can see the plans at Barrowford Library and online.